This is the website of the Church of Jehovih. The site's purpose is to share studies and commentaries concerning various passages from the Oahspe Bible, the history of Faithism, J.B. Newbrough, and Faithist life in general. Additionally, Oahspe verses are compared with those of the Judaeo-Christian Bible and other texts.
Local Assembly
The Assembly of Jehovih's Faithists (located in Buchanan, Tennessee) is a home-church and study group. Information about the congregation and its activities are published below.
Services
(Due to local restrictions regarding COVID-19, certain public activities have been suspended)
Sunday: Morning service 6:00 AM; Mid-day service 3:00 PM; Evening service 6:00 PM
Wednesday: Book study at 4:00 PM
Friday: Afternoon service 4:00 PM
Saturday: Morning service 9:00 AM; Evening service 6:00 PM
Other days: Moon phases, Spring & Autumn equinox, holidays
The 1938 edition of the Church Service Book is used in most services. Although the Service Book refers to collections, we do not take up collections, solicit donations or pay ministers or other staff. Members of the congregation are allowed to make free-will offerings if they wish to assist in the upkeep of the facility and for charitable works in the surrounding community.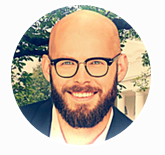 Contact
You can contact Jonathan through MeWe. Messages and friend requests from racists or anti-Faithist individuals are deleted.